The 3-Year Art Program at Metàfora
The team of in-house-tutors is supplemented by a large number of prestigious artists, specialized professionals, writers, art historians and curators with international exposure. The tutors at Metàfora form part of teaching/investigation staff at universities and cultural platforms, and constantly invite our students to take part in symposiums, debates and talks, even outside school.
Metàfora is an important player on the art and cultural scene of Barcelona. We participate in art festivals such as LOOP and Tallers Oberts, and work with a range of independent spaces.
We collaborate with many artists as well as galleries and art institutions such as MACBA, Fundació Tàpies, HomeSession, Bombón Projects, Àngels Barcelona ….
Jette Bjerg
Program Director
Passionate about Contemporary Art and alternative educational structures, Jette Bjerg is a founding member of Metàfora, and has directed the Studio Arts programs since its beginning in 1999.
Jette studied Fine Art and Art History, BA(Hons) at Goldsmiths College in London and Art and Communication, MA, at the Royal Academy in Copenhagen
Michael Lawton
Academic Coordination
In-house Tutor / Critical Theory
Michael
 Lawton was born in Sheffield in 1980. He studied Fine Art at Leeds Metropolitan University and Chelsea College of Art & Design before completing a practice-based PhD at the University of Kent in 2019. He has shown his paintings recently in 38b Projects (London), SWAB Art Fair (Barcelona), and Yellow (Varese). As well as trying to self-publish one book a year he has recently had texts published in The Happy Hypocrite, Antennae: The Journal of Nature in Visual Culture, and The International Journal for the Practice and Theory of Creative Writing. He moved to Barcelona in 2017, where he undertook the Guest Researcher's Residency at MACBA Study Centre in 2018 as well as starting the long-stay (two year) residency in Hangar Centre for Art Research and Production in the same year.
Gris Garcia
Program Coordination
Gris García is an independent curator with a BFA degree in Visual Arts at the UANL, Mexico. She obtained an MA in Artistic Research and Production from the University of Barcelona with the support of the Mexican grant FONCA-CONACULTA, and the MACBA's PEI (Advanced Museum Studies and Critical Theory) in Spain. García was curator at the project space Lugar a dudas (September-2014 / March-2015) in Colombia. In addition, she was a teacher in curatorial and critical studies at ITM University in Medellin, Colombia. In 2017, she was part of Capacete Residency, a guest project by Documenta 14, which took place between Kassel and Athens. In 2019, García received the Curatorial Research Jumex Foundation Grant. From 2018 to 2020 she was the Academic Program Coordinator at SOMA in Mexico City.
Laura Llaneli
In-house Tutor
Music Studies and Diploma in Graphic Design. BA in Fine Arts and Master Degree in Sound Art, Universitat de Barcelona .
Premi Miquel Casablancas 2018, Premi Embarrat 2017 and Barcelona Producció 2014. 
Exhibitions at Casaplan (Valparaíso, Chile), Swinton & Grant (Madrid), ADN Platform, Espai 2-Galeria Àngels, MMSU (Croatia), Art3 (France), Lo Pati and Fundació Antoni Tàpies among others.

www.laurallaneli.com
Marc Larré
In-house Tutor
Marc Larré studied Fine Arts, first at the University of Barcelona and later at The Cooper Union in New York. He is now represented by the Barcelona based gallery Estrany de la Mota. Marc has recently won prizes such as Fundación BBVA 2015 (Video Art), Miquel Casablancas 2014 (runner-up), Barcelona, and BCN Producció 2013, Barcelona.
Arash Fayez
In-house Tutor, Critical Theory
MA Fine Arts from California College the Arts, San Francisco, BA architecture, Tehran.
Fayez has exhibited/performed at venues such as Metropolitan Museum of Art, NY; Musée du quai Branly, Paris; the British Museum, London; the Wattis Institute, CA; MACBA and La Virreina Centro de la Imagen, Barcelona.
Piotr Perski
In-house Tutor
Piotr Perski is a Polish painter, settled in Barcelona since 1998. In Barcelona he shows mainly at Galería Jordi Barnadas and Sala Parés.
BA Fine Art (Adam Mickiewicz, Poznan)
MA Fine Art (Academy of Fine Arts in Lodz)
PhD, Fine Arts (University of Barcelona).
Oriol Texidor
In-house Tutor
Artist and director of the studio Arquitectura Plàstica
Oriol is a Catalan sculptor specialized in artistic interventions in architecture.
Polytechnic University of Catalonia (UPC), BA Architecture
Helena Perez
Recent Art History
Helena Perez  is in-house gallery curator at àngels barcelona, combining this activity with her work as a European educational guide in France, UK and Spain.
BA Art History and Arts Management diploma, Birckbeck college, London. MA  Contemporary Art Theory, Goldsmiths University in London.
She has worked on educational projects for Tate Modern and the Barbican centre in London. Whilst living in Paris she worked as a Projects assistant at the Kadist Art Foundation as well as for the design studio of Robert Stadler and also for BAR Project in Barcelona.
Ariadna Guiteras
Critical Theory, visiting Artist (former in-house-tutor)
Ariadna Guiteras holds a MA in Art Production and a BA of Arts (UB) with a grant at UDK (Berlin). She is an artist-in-residence at Hangar and has recently won Miquel Casablancas 2016 award. Her work has been shown at Fabra i Coats, Chalton Gallery, Galeria Joan Prats, MACBA, Arts Santa Mònica.
www.ariadnaguiteras.com
Ruben Verdú
Recent Art History and Critical Theory
Ruben Verdú is an artist, researcher and writer on Contemporary Art.
He received a BFA from the University of Texas, an MFA from CalArts and is an alumnus of the Whitney Independent Studio Program. His work has been exhibited at MoCA Los Angeles, at MoMA New York, at the Contemporary Art Space Osaka (CASO) and, in general, also throughout Europe and Latin America. He lives and works in Barcelona where he is the recipient of a BCN Producció award.
http://www.peepingmonster.com/
Collaborating institutions
The International Workshop collaborates with a large list of public and private institutions in Barcelona. Among them are:
The students on the 3rd year of Metàfora's Studio Arts Programs work intensely on their personal project the last months of their stay. This project is exhibited in one of Barcelona's most prestigious galleries "Àngels Barcelona (Espai 2)" and presented publicly in a presentation at Fundaciò Tàpies.
During these last months, the students are paired with external tutors,  artists, curators or cultural agents who share affinities and interest in their investigation.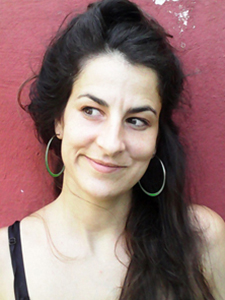 Nuria Güell
External Tutor
---
Nuria Güell (Vidreras, Gerona, 1981) is a Spanish visual artist recognized for her artistic projects of a political and social nature.
Nuria Güell graduated in Fine Arts in 2003 from the University of Barcelona. Later, she completed the last year of her degree in Visual Arts at the Superior Institute of Art, Havana, Cuba. In 2008-2009, she was part of the Behavioral Art Chair directed by Tania Bruguera at the same Higher Institute of Art La Habana, Cuba.
metafora-studio-arts.org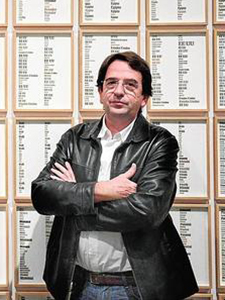 Ignasi Aballí
External Tutor
---
Ignasi Aballí was born in 1958 in Barcelona, where he lives and works.
Within the framework of conceptual art, Ignasi Aballí has developed a long history, which is currently recognized in the great contemporary art centers of the world.
His works have been exhibited, among others, at the Fundació Joan Miró, MACBA, the Museo Nacional Centro de Arte Reina Sofía, the Museu de Serralves in Porto, the Ikon Gallery in Birmingham, the Drawing Center in New York, the ZKM in Karlsruhe, the 2007 Venice Biennale and in galleries and
art spaces in Madrid, Barcelona, Mexico, Belgium, Brazil or China.
metafora-studio-arts.org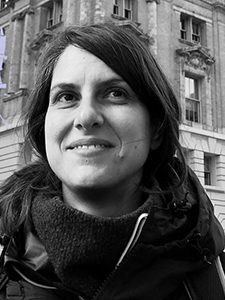 Ludovica Carbotta
External Tutor
---
Ludovica Carbotta (Turin, 1982) lives and works in Barcelona.
MA Fine Arts, Goldsmiths University, London.
Her work has been exhibited in personal and group shows at prestigious institutes in Italy and abroad. She is a co-founder of Progetto Diogene and of The Institute of Things to Come. She has received numerous awards, including the Menzione Speciale al Premio ITALIA (Museo MAXXI, Rome, 2016) and the Premio New York (ISCP/Columbia University, New York, 2018).
Chosen by Ralph Rugoff, curator of the 58th Venice Biennial, for the international exhibition in that city.
metafora-studio-arts.org
Francesco Giaveri
External Tutor
---
Contemporary Art and Art Market specialist, teacher, researcher and curator.
Art History at Ca' Foscari (Venice) and Advanced Studies Diploma, UCM (Madrid).
Professor at Universidad Nebrija and director of L21 Gallery; currently, Gallery Manager at ADN Galeria, Barcelona.
He has curated shows at Fundación LaCaixa, Museu del Disseny, Centro de Arte Alcobendas, Sala de Arte Joven, Salón, Galleria Macca, Josédelafuente, Instituto Francés Madrid, Espacio F, Espacio Trapézio, ADN Platform, Piramidón and Galeria Marta Cervera. Published texts in journals and magazines such as Revista de Arte Goya, BCN Més, Revista Quintana, YUCA, Anales de Historia del Arte, Barcelonés, Abre el Ojo, Flux News and art.es, among others.
metafora-studio-arts.org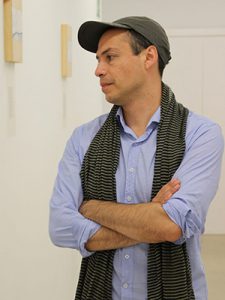 Luis Guerra
External Tutor (former in-house-tutor)
---
Luis is a visual artist and philosopher.
PhD. in Art and Philosophy at Universidad Autónoma de Barcelona.
Visiting Researcher at CfAR Centre for Artistic Research, The University of the Arts Helsinki. Resident Researcher at BAU Design College of Barcelona.
Kone Foundation Grantee 2020, Resident Fellow 2020 at the Academy of Fine Arts, Uniarts Helsinki, Finland, Saastamoinen Foundation. Associate Professor at the Faculty of Philosophy, University of Barcelona, Spain.
In 2017 he was an artist in residency at La Virreina Centre de la Imatge, Barcelona, and artist in research at Museo Nacional Centro de Arte Reina Sofía de Madrid, 2015-2016.
metafora-studio-arts.org
Bernat Daviu
Visiting Artist, External Tutor (former in-house-tutor)
---
Bernat is a visual artist and cultural activist in Barcelona.Founder of the project space Passatge Studio as well as the very successful project Bombón Gallery, Bernat studied Fine Arts in Central Saint Martin's in London,
UK.
metafora-studio-arts.org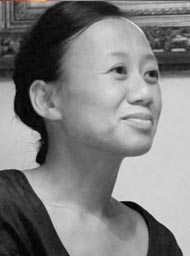 Hiuwai Chu
External Tutor
---
Hiuwai is curator at the Museu d'Art Contemporani de Barcelona. Prior to moving to Barcelona, she was an associate editor at the Aperture Foundation in New York.
She has a degree in Anthropology from Barnard College, Columbia University
metafora-studio-arts.org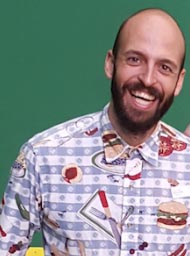 Antoni Hervàs
External Tutor
---
Antoni Hervàs studied fine arts at the University of Barcelona. Solo exhibitions include Hércules en la Luna, Kakanoures y Kitschades at the Galeria Sis, Sabadell, Galeria etHALL, Barcelona, El Misterio de Caviria, at La Capella, Barcelona, awarded with the Barcelona's visual arts grant of 2016 and the ACCA prize for artistic Project of 2016) . Upcoming The Rubbery at 1646 Den Haag, NED.
metafora-studio-arts.org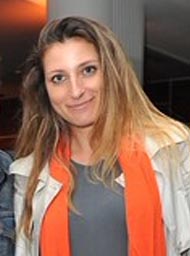 Susanna Corchia
External tutor
---
Independent curator with years of experience as gallery manager for one of Barcelona's most prestigious galleries "ADN".
Currently Susanna occupies the post as director of Barcelona Gallery Weekend.
metafora-studio-arts.org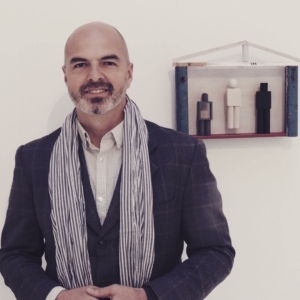 Uxval Gochez
External tutor
---
Art dealer, filmmaker and founder of Arte Aurora Galeria.
Though intense exhibition activity and participation in many of the city's events, Uxval keeps a finger on the pulse of most of Barcelona's emerging art scene.
metafora-studio-arts.org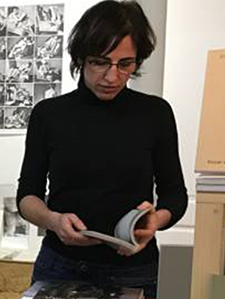 Anna Pahissa
External Tutor, Visiting lecturer (Critical Theory)
Anna is the founder of "Múltiplos", a former artist publication book store based in Barcelona specialized in the dissemination and distribution of artist books created in Spain, Portugal and Latin America.
Coordinator of the "Art Nou" festival for young artists at the association of Barcelona Galleries, team member of the "Manifesta 8" festival, former coordinator at the artist residency Can Serrat.
metafora-studio-arts.org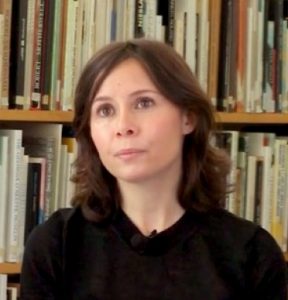 Alexandra Laudó
External Tutor, Visiting Curator
---
Alexandra Laudo is an independent curator based in Barcelona. She has collaborated as a curator with: Sant Andreu Contemporani (2013-2015), Sala d'Art Jove (2010-2011), Loop Festival (2009-2010), and in France, Italy, Sweden and Canadian Quebec. She regularly publishes works on contemporary art and culture for magazines and internet platforms such as B-guided, or A-desk. In 2016, she took part in a curatorial research program CuratorLab (Kontsfack University, Stockholm) during which she developed her lecture-performance titled An intellectual history of the clock.
metafora-studio-arts.org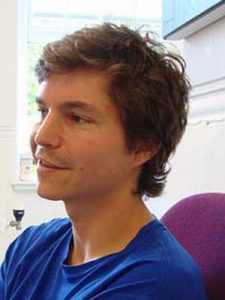 Ramus Nilausen
External Tutor, Visiting Artist
---
MA Fine Art (Distinction), Chelsea College of Art and Design,
BA Fine Art, Faculty of Fine Art, Universitat de Barcelona, Spain
Works as a practicing artist in Barcelona.
Galería Alegría, Madrid.
metafora-studio-arts.org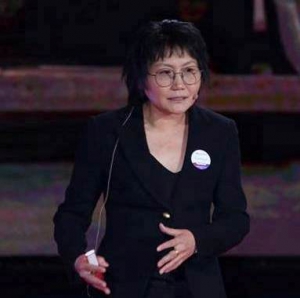 Gantuya Badamgarav
External tutor
---
Founding Director of Mongolian Contemporary Art Support Association and 976 Art Gallery.
Gantuya was the first Commissioner of Mongolia at the Venice Biennale. She has a background in business, international project management, and economic policy.
metafora-studio-arts.org
Visiting artists, curators and cultural agents.
Metàfora takes pride in collaborating with artists and curators who are intensely involved with Barcelona as well as the international art scene. The result is that our students to get to work with artists who are busy with professional activities and cutting-edge events in the most important art institutions of Barcelona. Sometimes this also means that their passage though Metàfora is necessarily brief, due to travel plans, artist residences around the world, exhibition activities, PhD studies in other countries etc.
Here is an overview of some of them:
As an Art Critic and Curator, Oriol has been part Metàfora's team covering different aspects of Critical Theory over the past years.
In 2022, Oriol is the curator of the Catalan exhibition at La Biennale di Venezia.
Oriol was part of the management team of Sala D'Art Jove of Catalunya since 2007.
He has curated projects at most of the important art institutions in Barcelona.
In 2018 he published the book El arte de la mediación (The Art of Mediation), which was completed after a research grant held by Museo Nacional Centro de Arte Reina Sofía (Madrid).
Ely Daou
Visiting Artist (former in-house-tutor)
Ely Daou is a visual, conceptual and performance Artist based in between Barcelona and Berlin. MA Architecture, University-Fine Art institute, Beirut. Premi Miquel Casablancas, Barcelona 2016.
Ely's work has been exhibited and performed in different venues across Europe, such as Kanal-Centre Pompidou (Brussels), Casa Incendida (Madrid), Buffer Fringe (cyprus), Startptelpa (Riga, Latvia), the CCCA (Sant Boi De Llobregat), SWAB International Art Fair 2015(Barcelona), La Raffinerie (Brussels), Centrale Fies LiveWorks, (Dro, Italy), Kunststiftung Baden-Württemberg (Stuttgart) and Espai 2-Angels gallery (Barcelona) among others.
Jo Milne
Visiting Artist (former in-house-tutor)
Jo Milne is a visual artist, who works between Barcelona and Edinburgh.
Fine Art and History of Art (MA Hons), Edinburgh University
Printmaking (MA), Camberwell College of Art
Teaching experience includes Winchester School of Art, Kent Institute for Art and Design, MASS Art in Boston and the Europäische Kunstakademie Trier, EINA, Centre Universitari de Disseny i Art in Barcelona.
Sinéad Spelman
Visiting Artist (former in-house-tutor)
Visual Artist residing in Barcelona since 2007. Co-founded the project-space Halfhouse 2009. She has studied in the National University of Ireland, Galway (BA), the programme for independent studies in the MACBA and at EINA.
Sinéad is represented by the Barcelona gallery EtHall and has shown work in spaces such as Fundació Suñol, Galeria Alegria and Fabra i Coats.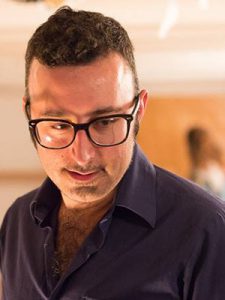 Marc Vives
Visiting Artist (former in-house-tutor)
---
Marc Vives is an installation artist, event-creator, video-maker, based somewhere between the Basque country and Barcelona. Co-founder of Radiobucket and GRAF
His works has been shown at Biennale di Venezia, MACBA, Caixaforum and art coordinator of Nau Estruch (Sabadell).
metafora-studio-arts.org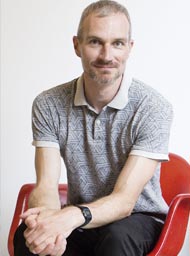 Olivier Collet
Visiting Curator and teacher for 2nd-3rd level
---
Olivier is an active agent in Barcelona's art world. He is the artistic Director at Joan Prats Gallery, previously of CYAN Gallery.
Olivier is also cofounder of the prestigious artist residence "Homesession".
metafora-studio-arts.org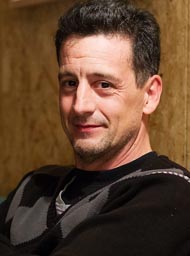 Martí Ansón
Visiting Artist and teacher for 2nd-3rd level
---
Martí Anson is the president of the Private Foundation Association of Visual Artists of Catalonia (AAVC), which manages Hangar Center for Visual Arts Production and Research (Barcelona).
Works with galleries such as Estrany-de la Mota, Toni Tàpies and has shown work locally and internationally for a number of years.
metafora-studio-arts.org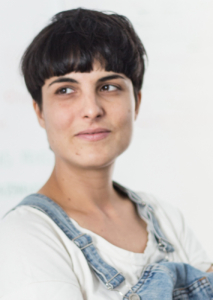 Luz Broto
Visiting Artist (former in-house-tutor)
---
Luz Broto graduated in Fine Art and obtained her Diploma in Advanced Studies from the doctorate programme in 'Art in the Digital Era. Intermediate Creation', at the University of Barcelona. As an important young figure on Barcelona's art scene, she has developed specific projects for many different contexts.
metafora-studio-arts.org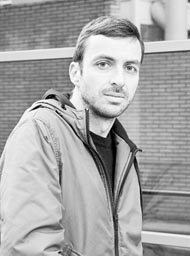 David Bestué
Visiting Artist
---
Betué has been part of the Bestué-Vives artist collaboration, with whom he exhibited at the Venice Biennale in 2009.
His work plays with various formats such as sculpture, video and photography.
Individual exhibitions at García Galería de Madrid at the exhibition La España Moderna, La Capella de Barcelona, Gasworks in London in 2010, Arkitekturmuseet in Stockholm, Sala Montcada in Barcelona, or the Reina Sofía Museum in 2017.
metafora-studio-arts.org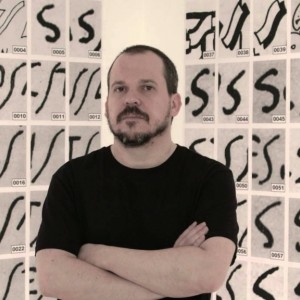 Francesc Ruiz
Visiting Artist
---
(Barcelona, 1971)
Francesc works with drawings in the field of comics and cartoon and defines himself as an installation artist.
He has exhibited at the Gothenburg International Biennial for Contemporary Art, Spanish Pavillion at the Venice Biennale, Institut Valencià d'Art Modern, MACBA Barcelona, Gasworks London, Contemporary Image Collective Cairo and Museo Nacional Centro de Arte Reina Sofia, Madrid, among other places.
www.francescruiz.com
metafora-studio-arts.org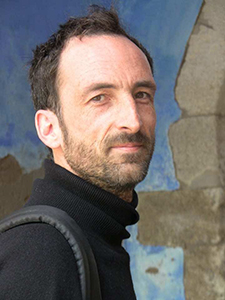 Pau Catá
Visiting lecturer (Critical Theory)
Pau Cata is the founder-director of CeRCCa and Co-coordinator of NACMM - North Africa Cultural Mobility Map and Platform HARAKAT. He is a Ph.D. candidate at Edinburgh College of Art. His work, published in several academic journals and part of multiple exhibitions, focuses on historiography, artistic research, epistemology, and the journey within the Euro-Med context.
metafora-studio-arts.org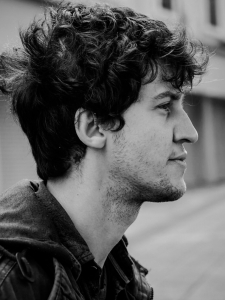 Adrian Melis
Visiting Artist (former In-house Tutor)
---
Adrian Melis is based between Cuba and Europe. He is a former resident at the Rijksakademie van Beldeende Kunsten of Amsterdam (2014/2015). In 2010 he graduated from the University of Art (ISA) in Havana, Cuba and between 2006/2008 participated at the Catedra of Behavioural Art directed by Tania Bruguera.
Since 2010 his work has been represented by ADN Galeria in Barcelona.
www.adrianmelis.net
metafora-studio-arts.org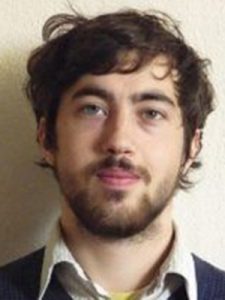 Quim Packard
Visiting Artist (former in-house-tutor)
---
Artist and cultural agent, Barcelona.
His most recent project is FirePlace a Cultural Agency, Residency and Cultural Space based in Barcelona.
metafora-studio-arts.org
Juan Canela
Visiting Curator (former in-house-tutor)
---
Independent curator.
Co-founder of BAR International Residency Program, Radiobucket and Colectivo Azotea.
Part of the curatoratorial team behind major exhibition projects such as ARCO 2015/2016, Caixa Forum, Swab Barcelona, etc.
metafora-studio-arts.org